Workshops
Summer School: Chakras in Yoga with Katherine > CHAKRA 3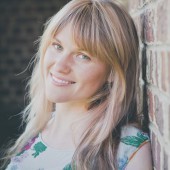 les wordt gegeven door
Katherine Walker
During this 7 part class series – Chakras in Yoga - we will explore our understanding of this ancient system as map and metaphor for the "energetic body" or the sukshma sharira (in yogic terms: the subtle body).


Each 1.5hr class will begin with a short lecture, followed by a 1hr practical class with special yoga practices; asanas, exercises, breathing techniques, mudras, and meditations - targeted at the Chakra focus for that class.


You will:


Learn what we mean by 'Chakras' or 'energetic centers' – and their compatibility with Western Psychology (particularly Depth Psychology) and medical science
Understand how we can work with this map to interpret the relationship between the physical symptoms we experience in the body and their mental-emotional counterpart.
Take home practices you can incorporate in your daily life and personal yoga routine.


The 7 Chakras:


Root Chakra
Sacral Chakra
Solar Plexus Chakra
Heart Chakra
Throat Chakra
3rd Eye Chakra
Crown Chakra
Suitable for all levels, also beginners!
Deze reeks wordt merendeels in het Engels gegeven. Katherine is Amerikaanse, maar begrijpt en spreekt ook Nederlands. Waar nodig kan dus altijd vertaald worden en vragen kun je in het Nederlands stellen.
Zeven woensdagen:
04-07-2018 van 9.30 tot 11.00
11-07-2018 van 9.30 tot 11.00
18-07-2018 van 9.30 tot 11.00
08-08-2018 van 9.30 tot 11.00
15-08-2018 van 9.30 tot 11.00
22-08-2018 van 9.30 tot 11.00
29-08-2018 van 9.30 tot 11.00
Je betaalt ter plaatse!
Je kunt deze lessen volgen met 
je 5-, 10- of 20- beurtenkaart! 
Een gewone stempel zoals normaal. 
Of je betaalt een losse les (€15,-)
Heb je een 1-maand, 3-maand of 
jaarabonnement, dan betaal je €5,- 
voor deze lessen.